I thought of a new game.
I will post a few faces and you have to take part from as many of them as you want and create a new being.
I'd like people to also PM photos of their faces. Make sure they are facing straight and they are close up and clear.
We will see what it would look like if you and another PSC'r had a baby. lol
But lets start off with these random photos first and see what we get.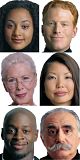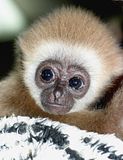 OK!! Be creative and do a clean job. Make the characters look real. Have fun. Dont forget, send me those photos.