i am going to assume it is a classic Halloween carving.
There are 4 parts to a pumpkin carving.
The outer skin.
The crust (The skin coloured outer crust)
The pith (The lighter inner crust)
The core (Is it dark or emitting light)
With those things in mind it is very easy to just carve a basic shape into a pumpkin in like 5 minutes...
Sort of like this...
With just image overlays and one shadow layer.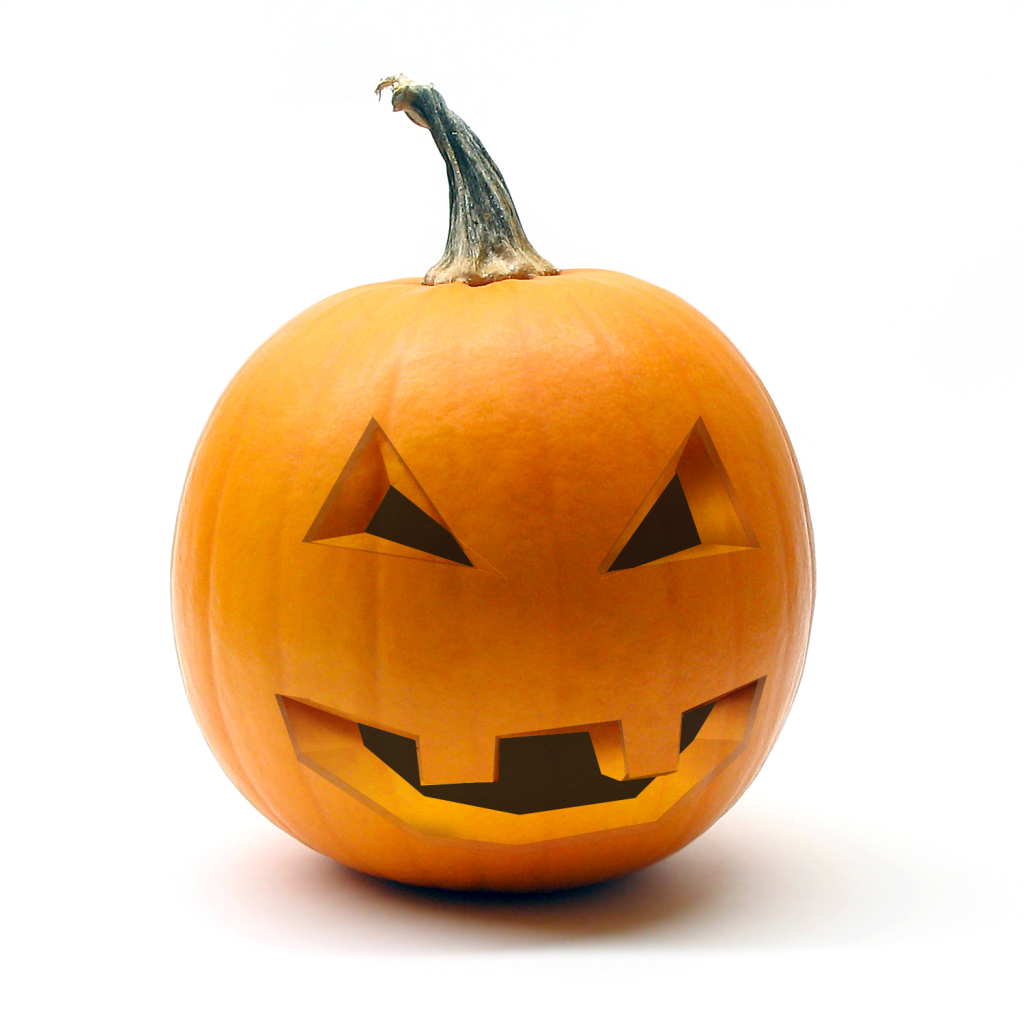 If you wanted to make it realistic you would need to paint over it to get the extra textures, which I can't be bothered to do in just an illustrative post.