By: ledirlo

Color modes , luminosity, and printing basics

Light is the basis of photography, therefore it's the part one has to master in order to produce consistent pics, but it is also the toughest part.From correcting the colors, the exposition, painting the highlights and shadows, and/or reflections, handling glossiness, light should be the center of your preocupations.

This photo was quickly enhanced : the overlay mode lets you emphasize every aspect of the pic, and is very usefull to add definition and to raise the overall contrast, but it also tends to saturate/flatten the colors.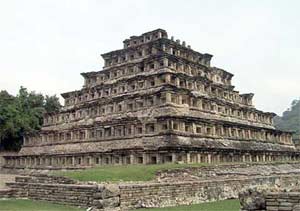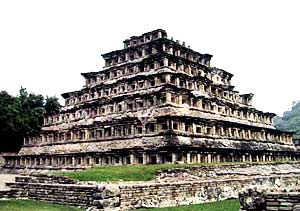 The first thing to notice in a pic is the nature of the lights it contains: is it a direct light (a bulb or spotlight), an ambient light ( like in a very foggy weather), or a sunlight, or a non dirct light ( when an object receives the light from another object, by reflection, ie a person receives light from a white wall, or a gobo).Each type of light has its own ways to diffuse colors, create highlights and shadows, etc.

Important: you have to be aware that all these enhancements are made without taking care of the printing process, and especially shadows and highlights need adjustment to be printed properly.Using the overlay mode often saturates the colors, which may not be visible on a monitor, but will give horrible results on paper: ie, a saturated highlight will give a white, unprinted stain on the paper.

Anyway you have to make the luminosity of the shadows/highlights match the one of the pic you work on.A pic with low contrast, but highly contrasted shadows/highlights will suck, try to abuse the levels on a random pic to have an idea of the result.

Photoshop was invented before web graphics , and was develloped in order to fullfill the needs of prepress operators; the web graphic designers do not have to deal with other color modes than RGB and web color modes, which means they handle Photoshop in the easiest way they can, unless they have to submit a printed project before they start working.In this case, they need to handle CMYK, and alter the colors in their pic so they are printed correctly :A job in itself, ask Jerry717.

Each work space has uses its own color mode:
-The monitor uses additive color, composed of combinations of red, green and blue, emited from the monitor.

-A printer uses substractive colors, composed of combinations of Cyan, Magenta, Yellow and Black, which are the colors of the inks used by the printers.the range of colors they can produce (gamut) is narrower than the one of RGB.This is why some colors produced on a monitor in RGB mode will not be printed at all.

-Photoshop uses the LAB mode, which contains all the other existing modes.It means that the LAB mode has the widest gamut, containing all the colors available.L stands for luminosity, A is the green/red value, and B is the blue/yellow value.The programm uses this mode every time you convert a pic from a color mode to another, so it has absolute values.

Having to handle these modes will make you use photoshop commands and options you may have never heard of, though they exist for sure.Let's try something: imagine you have chopped a nice pic for an ad that will be printed in a magazine.You've been working as usually in RGB, and you convert it to CMYK before you send it to the printer.If you think your work is over you have 90% of chances not to get paid.For the example I took a pic I made some time ago, no showoff intended, just an example...
I saturated the colors a bit so what I want to demonstrate becomes obvious.the original is pic 3.Pic 4 is what you get when you set the proof colors options on, with for example the japan 2001 coated profile, and gamut warning on.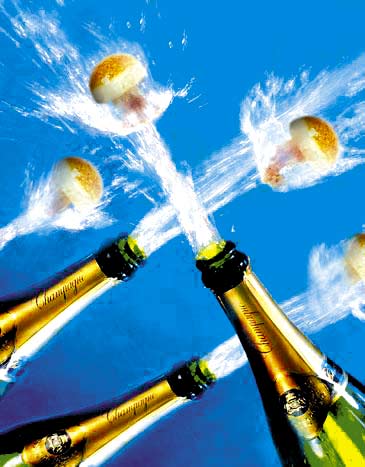 pic3



pic4

Now you see how the pic that looked so nice on your monitor would end up once printed on a japanese printer.The gamut warning shows you that some colors just wont even be printed, flattening highlights and shadows.Here, the usual RGB tricks don't work.You have to correct each color channel to desaturate it, so its luminosity can be printed: you can do it in so many possible ways that I'll only mention a few; you can use the replace color command, or the levels/curves/hue commands on a selected color, or channel, you can paint over the unmatching color, use some blending modes tricks...The best solution would have been to start working on the pic in the proper mode, with the proof color and gamut warning options on.
Whatever the calibration device you use, you'll always have to proof your pic by printing it on the printer's device, because the way printers handle colors is different from one printer to another, even if the printer's model is the same.That's why I say that amateurish and professionnal photoshopping are totally different: working in RGB, 72 ppi, allows one to make technically sharp pics, but having to work in CMYK 300 ppi (at least), having to prepare, correct and enhance the colors, and proof them wont let one a single second for creative research.The fact is there are thousands of good photoshoppers on the market, considering themselves as "above the rest", or avant-garde, but there are no jobs for them, unless they are asked to produce graphics that will only be displayed on a monitor.Using 50% of the program doesn't make them professionnal choppers, and they wont be allowed to express their creativity unless they can make their pics look good on paper (try view/proof setup/simulate paper black/ink black to have an idea of the result).
Also , for PC users, try ctrl+shift+K, and set the working space to rgb Apple, to see how your pics look on a Mac monitor...surprise ! :D