By: ReyRey

ReyRey will show us how to make a nifty looking distorted/rippled/pushed-up effect in Photoshop.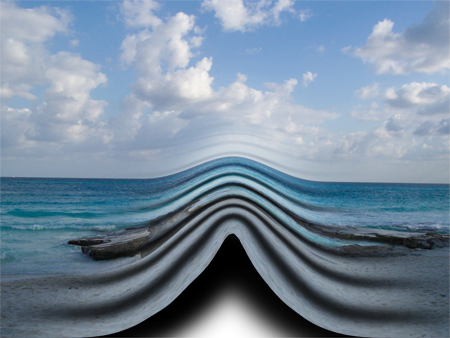 The final ripple effect result
---
Step 1
Start with an image (any image will do).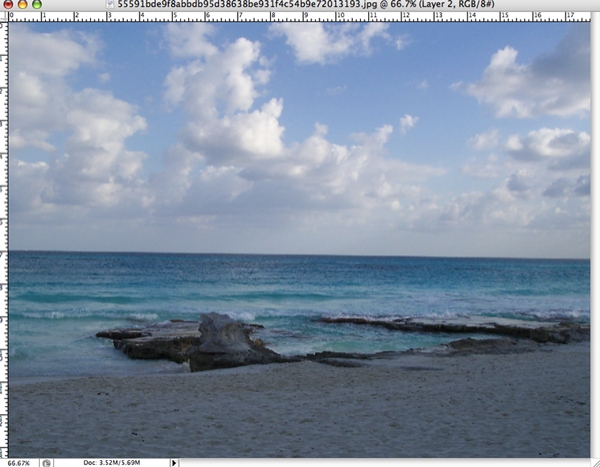 ---
Step 2
Add a new white layer and paint soft black lines across it using a soft brush. Like shown at the right.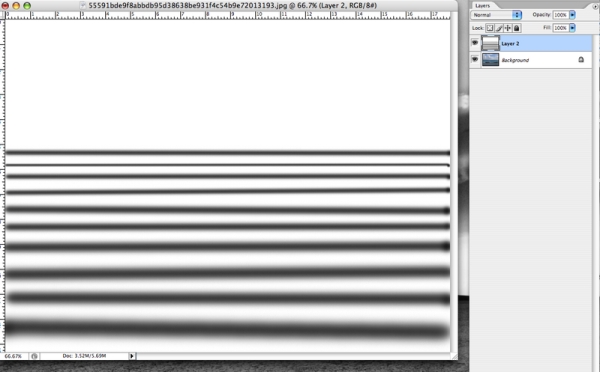 ---
Step 3
Duplicate that layer and set it to screen. Turn this layer off until later.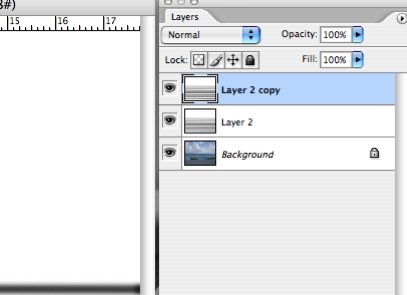 ---
Step 4
Set the first layer you created to multiply.
---
Step 5
Go into Filter/ Liquify. Distort the image like this and save the mesh to your desktop.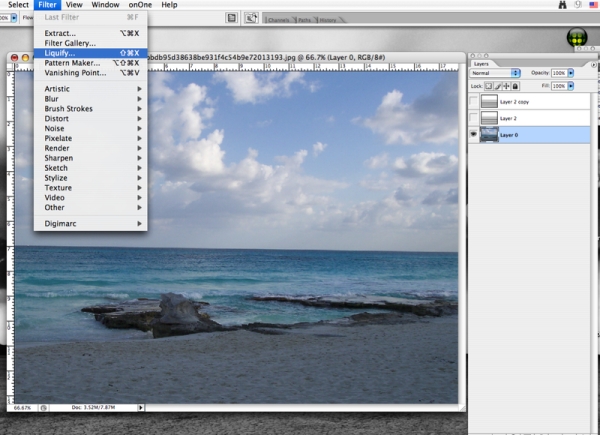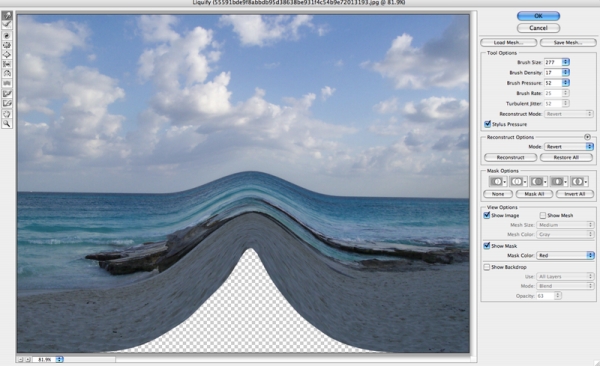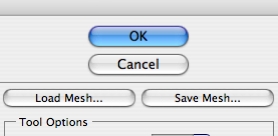 ---
Step 6
Apply the Liquify mesh to the other layers by clicking on the layer and then going into Filter/ Liquify and then load the mesh that was saved to your desktop.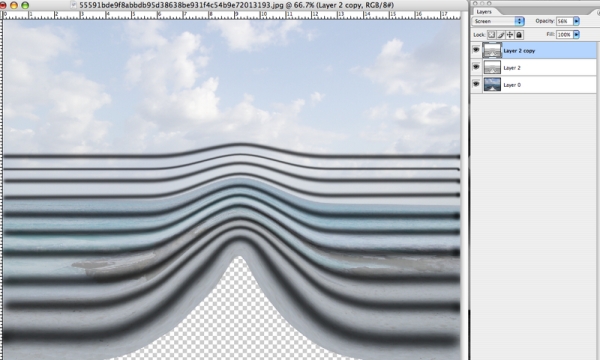 ---
Step 7
Create a soft mask like this and apply it to all the layers. Turn the screen layer back on and lower the opacity until you like it.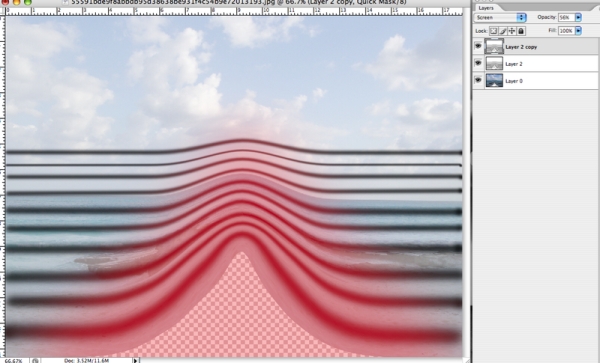 ---
Step 8
Add a shadow layer under the original image. You can even add an adjustment layer to the top to brighten up the area where the folds are.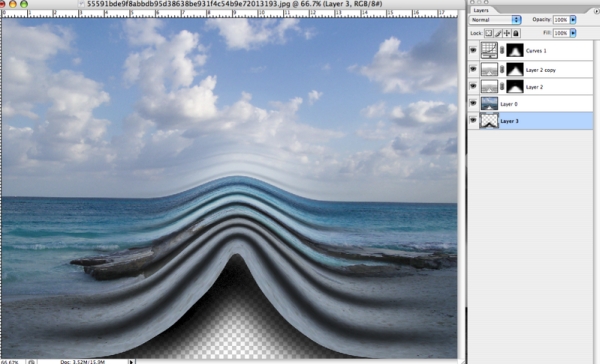 That's it, have fun.
A layered psd file is available here
This tutorial was originally a topic posted in our forums