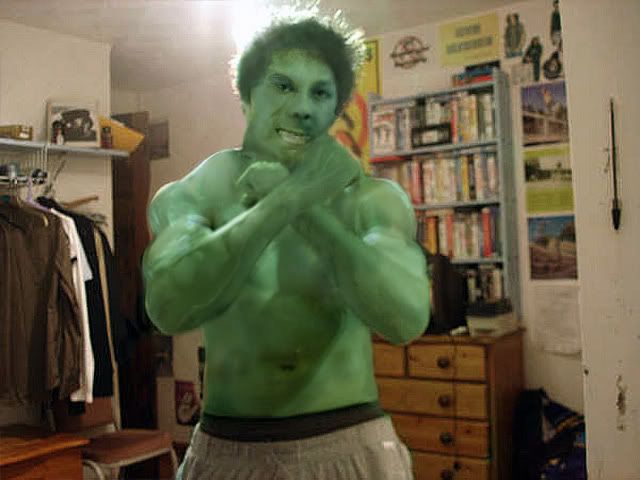 Your friends will still recognize u but i tried to make it realistic with a bit of the Lou Ferrigno's face (in fact may be u don't know him, but he is the real Hulk, not the fuck-face digital disney creature).
And.muscles are a bit bigger here.
+ take care young man (no steroids or sthg ! these kill).