Fri Feb 15, 2008 12:09 pm Reply with quote
cherylm329 wrote:
ReyRey wrote:
cherylm329 wrote:
M&M Yourself...http://www.becomeanmm.com/
Me M&M'ed, ha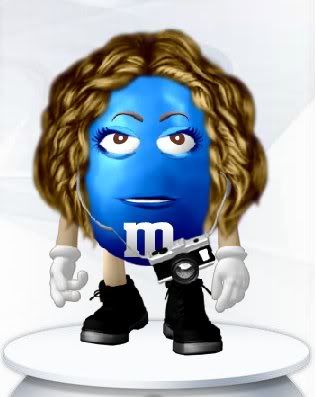 I'm working on an M&M job as I read this.
Oh yeah, that is pretty cool. How exactly do you get jobs like that? Or make yourself known with the big corporations?
I run a studio inside of an ad agency.




_________________
I try to think, but nothing happens.
Splodge..you rock!! Wherever you are.
I keep checking the obituaries to see if my name is there. If it's not, then I figure I'm ok.