A few weeks ago we chopped this source:
I made this picture in The Hague - The Netherlands.
Today I visit the owner of the Fairy Tale Toy Shop named 'Roodkapje' ('Little Red Riding Hood'. Its a great shop with real toys, wood and stuff, no plastic sh*t) and hand over the Top-6 photos you made:
1. Gramps - Come on lets Boogie
2. Pjsev - The Teddy Adventure
3. Papavales - Teddy Bear
4. Tesore - 300 lbs Elegance
5. Yarilo - Naughty Parrot
6. Nat_g31 - Papa's New Job
He was very surprised and happy with it. I told him who we are and what we do, and guess what… his hobbies are: photography and Photoshop, LOL. So he appreciated this gift very much! I put your (nick)names on the chops and the country you live. He was very amazed and I could take a picture of him to say 'Thank you all for making this images, I love it! What a great idea to receive this art from unknown people coming from all over the world.' As soon he shows the images in his shop, I go see him again and make another photo. The pictures looked a little pale on this photo, but in real they where very cool!
Here is the happy guy: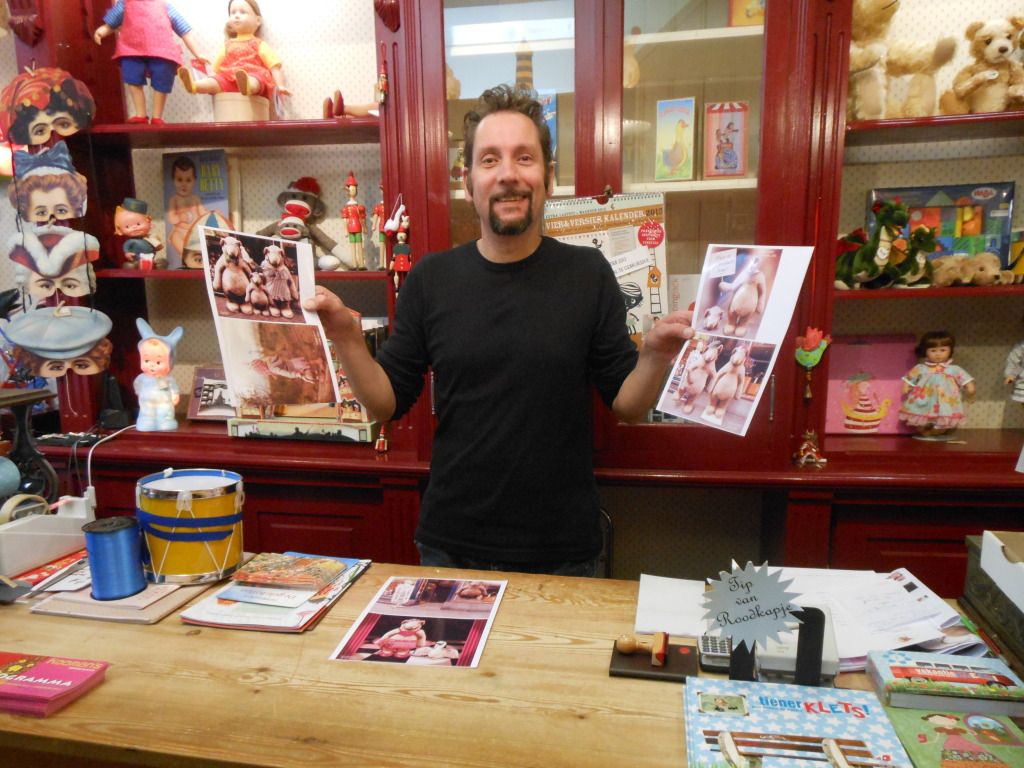 He shaked my hand at least 4 times, hahaha... he made my day and so did you!