This ends up being 2 layers. (I've got a couple other layers turned on so you can see steps)
1. create text
2. rasterize
3. using perspective, tapering text at one end
4. duplicate this layer
5. hide one of these layers and work off the other. move it up 1, over one. Then duplicate the layer. move that up 1, over one, then merge down.
6. duplicate this merged layer and repeat the up 1 over one merge and duplicate until you have the amount of depth you want.
7. bring that hidden layer to the top and position
8. selecting each of the letters on the lower layer, use the gradient tool to create the look you want.
9. bevel the top layer just a little bit, changing that dark shadow (usually black) to a color close to your type color.
just play around with it. You could also duplicate the gradient depth layer and paste something into it, like brushed steel or ice or whatever and overlay the other gradient.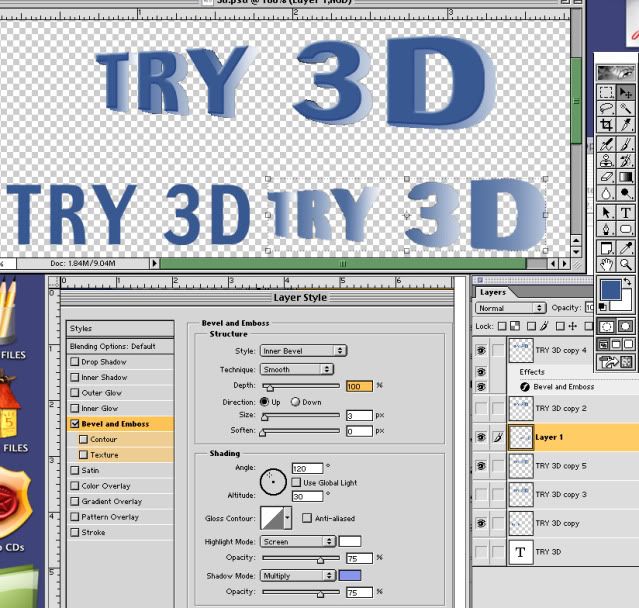 I did this in Photoshop 6. At work I'd make 3D type in Illustrator CS2 which is much better.