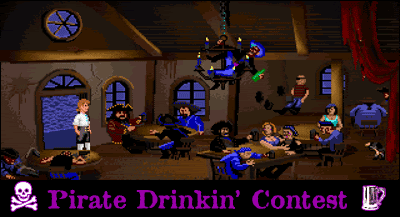 Arrh! We has us six contestants, tho' they don't necessarily be the original six what signed up.
Don't make no nevermind--th' contest goes on!
CLICK HERE
ta review th' entries.
Time ta ELIMINATE one of th' pirates. So cast yer vote for that pirate what should walk th' plank!
In th' case of a tie, I'll be tossin' a coin. Yarr.

Tomorry--Round 2, five contestants.