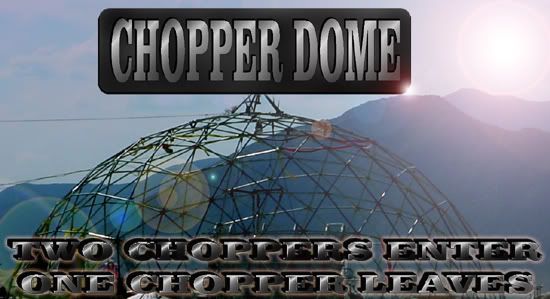 Thanks for the name and image Blue.
OK. There is a lot of bitchin' going on here. Let's settle it like Choppers. If you have an issue with a fellow chopper, challenge him or her to a duo here. You think someone is winning that does not deserve to. Challenge them.
1) PM the person and see if they would like to participate.
2) Place your gripe here.
I will take 3 matches per week.
You will receive you source on a Monday (or whenever Scion feels like giving it to you.

) and you will have till the following Sunday @ 9:00PM to pm me with you entry.
Try and keep the size the same as PSC rules 1280Wide X 960 High
That's it!! Let's Do it!!!

This week is:
Tofu The Great vs Janetdog
Digital Pharaoh vs Matt Black
Pakimo vs Mind Graph

These folks will receive a source on the 14th and will have until the 20th @ 9:00 PM to PM me their entry.
Next week will be:
Rockyjob vs Oscar
Azionite vs NGSP
Vokaris vs DigitalPharaoh