That's right chopper fans....you've herd about it...you've read about....you may have even seen the old threads...well get ready to chop your fingers to da bone...


Bleed

on the keyboard...
CAUSE ITS HERE
This s no

namby pamby

reunion chop....no

anonymous

whining here...this is the real thing...do or die...chop or get lost in the dislodged pixels....it's time my Brotha's and Sista's...for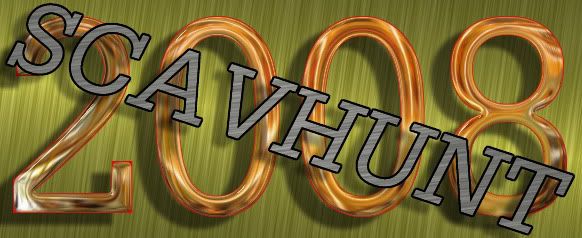 This is the
OFFICIAL TEAM SIGN UP PAGE
We want ya team
name
and ya team
logo
and most of all ya team
members
...aint got a team then where ya been fool...livin under a rock...get ya self out here and find some one...love em, squeeze em, hug em and pleazzzze em...but make ya team before ya do all that lovy dovy stuff...cause we want ya teams now."
But Mr Lurker, I dont know what Scavhunt is
"
"Well Timmy check out the following thread...and get a team together now...
now
...
NOW
"
http://photoshopcontest.com/boards/viewtopic.php?t=8353
"But Mrs Lurker when does it all start"
"Timmy good question no go away ya bother me....
THUMP
...."
It all starts at
8am PSC
time on
Last team will be accepted 1200am DEC 2nd PSC time
Well what ya doing sitting there read this sheet....get ya team together...make ya logo...and most of all....
Sledge the other teams...cause there is bonus points up for grabs for the best PS sledge effort...no need to get nasty just make it funny.
DA RULEZ
Quote:
* You must have a team of at least 2 members but no more than 4 and a name for the team. You make the teams. Don't be shy, if you see some user left alone feeling down cuz they are once again last to be picked, PICK them...they might be good at this thing.
* You can't be on more than one team.
* As the winners of the last scavenger hunt, are otherwise occupied, the new members will create a wacky list of 12 items you will have to take pictures of, photoshop, find on the Internet, or otherwise creatively produce and we will include brief instructions of what you must do for each item.
* Each item in the list will be assigned a maximum point value that can be given by the judges if completed.
* The list will be posted and the competition will begin on time to be announced, PSC time and you will have until time to be announced PSC time to find/create and submit as many of the items as you can.
* Each member of Team FILLING IN will individually score each entry for each team. Each score from each judge will then be added together for a total for each item. The scores for each item will then be added together for each team creating a Team Total.
* The team with the highest total will WIN the full and exclusive rights to run/create/judge the next scavenger hunt.
*All bribes nude photos, (female Midgets only) are to be sent to Blue_lurker and extra points awarded.
*These rules could change at short notice if the judges find the need to change them.
1. TEAM IMOTHEP
The Shaman, Digitalpharaoh, Tofu The Great andAzionite
2. CHOP STARS
Ipoetschke, MindGraph, 318830 andDbbowling
3. EL CHOPACABRE
Cafn8d, Cambria, Bsoholic and Lord David
4. SALAMI HUFF and PUFF JESUS PROJECT
TutorMe, Micose, Jkmansell and Annajon
5. PLUGINS
Dot, Granulated, Sliver and Grefix
6. TEAM BUCETA
anfa, arcaico, billtvshow and thebeghin
7. SHIVVYDOVVYDIV
volkswes, mightybeet AND gordonk
8. THE LEFTOVERS
deliandave, cherylm329, ResidentGeek, and dewdew
9. THE DREGS

????,????.???,??
Still on the the meat market are as follows

Mir
st1n3r
Oscar

"Thats it Im done.
..need a rest and a nice cold drink"...pffffffft