The original picture I didn't submit for the Reunion Contest.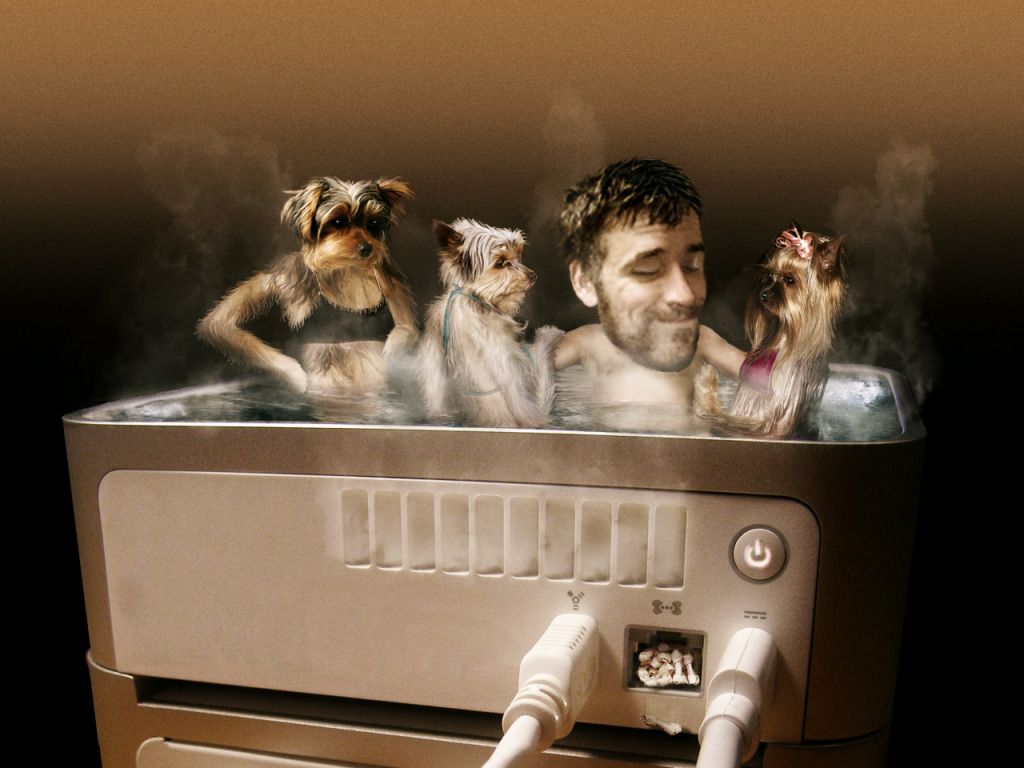 Fabio and I have had a long history of slapping each other upside the head...(to put it mildly) but lately he's been civil to me, so I changed it up. Being such a big contest where far too many people would have seen it, I didn't want him to get angry or think it was anything but a joke...
Problem was when I went to change it out, I stupidly flattened my psd when I was in the finishing touches of it and had saved it... So when I went to replace his head for Dawg, I was working with a flat image. Thus the reason, the male dog doesn't quite match the others as some have pointed out...
Been told by a few people that this was a much better entry and I should have submitted it. But w/o his permission for use of his likeness, I didn't feel good about doing it.
Anyway, here's one of my lost chops.
Cheers fabulous. I know you love your puppies.