Thu Aug 14, 2014 10:54 am Reply with quote
Luxwiz wrote:
OneChiefRocker wrote:
Luxwiz wrote: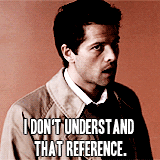 I do not think my words were expressed correctly...but to clarify. I like the avatar.. it's cool. I was wondering if it was him or someone else, or from somewhere, and I think it should be changed to a hippo…etc. Hippos are cool!
OCR this wasn´t a response to your comment if that´s what you thought... just jokin´ around

Roger that! Gotcha!




_________________
And if I find out you go near my locker, I swear to God I'll give you a karate chop right in the head.