Thanks for the reply there ReinMan, but I tried all 3 of the selection methods ya mentioned and it's still not working right.
here's what's happening...
1. Is what I'm starting with.
2. Is what happens when I make the path a selection.
3. Is what I'm trying to achieve, with one click.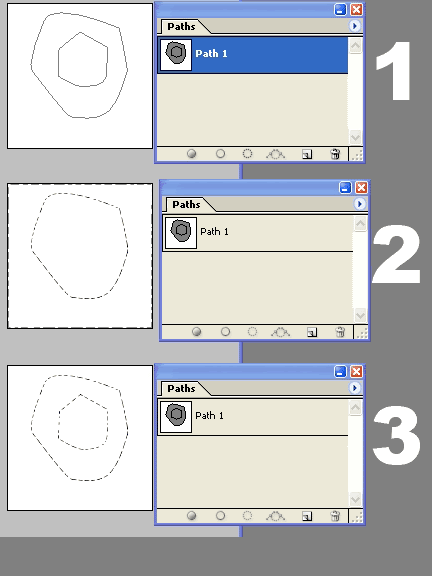 I can work around it by selecting the inner circle separately, and then fill the layer mask using that selection. But it's a PITA ( pain in the ass )!
So now I'm on a Quest to figure this out! If and when I do I'll post the answer.
Rabbit for Dinner Tonight!
Happy Easter!